Description
Introducing Tequeños: the savory delight that will take your taste buds on a journey of culinary happiness. These irresistible snacks originated in Venezuela and have quickly become a sensation worldwide.

Our Tequeños are crafted with love and care, using only the finest ingredients. Each Tequeño perfectly combines a golden, crispy outer layer with a hot, melted cheese center. It's a heavenly combination that will leave you craving for more.

Perfect for any occasion, our Tequeños are the life of the party. Whether you're hosting a gathering with friends, planning a family get-together, or simply enjoying a cozy night at home, these treats will impress everyone. They make for great appetizers, a lovely addition to a buffet, or a satisfying snack for those late-night cravings.

With their versatile nature, Tequeños can be enjoyed in countless ways. Dip them in your favorite sauces, from classic marinara to a spicy garlic mayo, or pair them with guacamole or even a tasty chimichurri. The possibilities are endless, and each bite will transport you to a world of culinary delights.

We take pride in offering you the highest quality Tequeños in the comfort of your own home. Our commitment to excellence ensures that each bite is filled with authentic flavors and a perfect texture that will keep you coming back for more. So go ahead, treat yourself and your loved ones to the ultimate experience of our delicious Tequeños.


Valoración de los clientes
Escribe un comentario
Haz una pregunta
Filter Reviews:
queso
calidad
sabor
atención
producto
Deliciosos
mejor
Súper
55356
fryer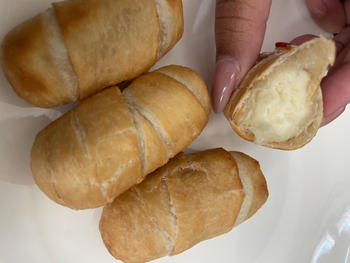 06/06/2023
Me encantaron!!!!
No había probado unos Tequeños tan ricos en mucho tiempo!
Annyaris B.

United States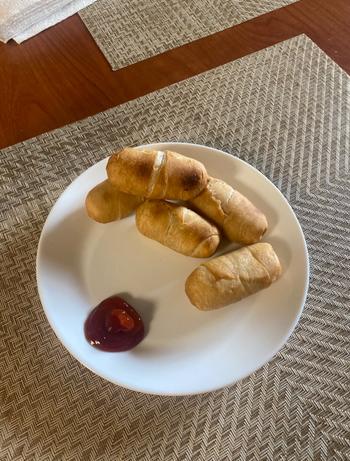 09/07/2022
Mi sobrina dice que estaban muy ricos
Estaban Ricos nada más que decir
Adriana B.

United States
10/25/2023
Me encantó lo bien empacado que estaba todo y lo rápido!
Los Tequeños son lo mejor!
10/25/2023
Me encantó lo bien empacado que estaba todo y lo rápido!
Los Tequeños son lo mejor!
Diana B.

United States
10/24/2023
Jose L.

United States